Sligo a Time Capsule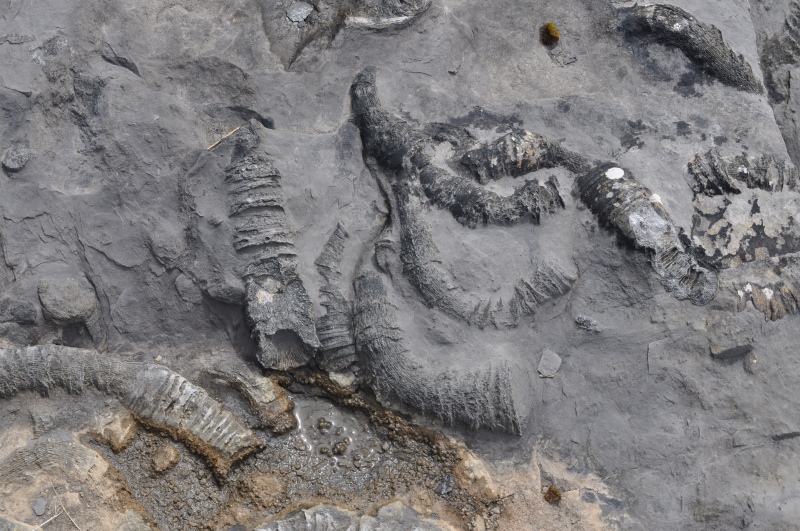 Discover Sligo's Rich Archaeology: Unearth Ireland's Ancient Heritage at These Remarkable Sites
Sligo, Ireland is a true archaeological paradise, boasting a wealth of significant sites and ancient treasures. Experience the mystique of this remarkable region as you delve into Sligo's captivating history at these top archaeological sites:
1. Carrowmore Megalithic Cemetery: One of Europe's Oldest and Most Significant Sites
Carrowmore is the largest megalithic cemetery in Ireland, stretching across 0.5 km2 near the base of Knocknarea. The Listoghil tomb, aligned with Samhain (October 31st), is a crucial landmark within the cemetery.
2. Maeve's Cairn: A Majestic Megalithic Tomb on Knocknarea Mountain
Maeve's Cairn sits atop Knocknarea Mountain, offering breathtaking views and visible for miles around. This flat-topped cairn overlooks the Carrowmore megalithic cemetery, creating a sense of awe.
3. Culleenamore Middens: Explore Prehistoric Shell Deposits
Located west of Knocknarea, Culleenamore Middens showcases the extensive remains of prehistoric shell deposits, also known as kitchen middens.
4. Carrowkeel Passage Tomb Cemetery: Discover Lough Arrow's Ancient Secrets
Nestled above Lough Arrow's western shore, Carrowkeel passage tomb cemetery is a prominent archaeological site within the picturesque Bricklieve Mountains' limestone uplands.
5. Heapstown Cairn: Ireland's Largest Cairn Outside Boyne Valley
Heapstown Cairn, a potential passage tomb, is part of the Carrowkeel megalithic complex and boasts a massive 60-meter diameter.
6. The Labby Rock: A Portal Dolmen with a 70-tonne Capstone
This incredible portal dolmen features one of the largest capstones in Ireland, weighing an impressive 70 tonnes.
7. Creevykeel Court Tomb: A Prime Example of an Irish Court Tomb
Creevykeel Court Tomb is among the finest court tomb examples in Ireland, with a trapezoidal cairn enclosing an oval court and two-compartment burial chamber.
8. Deerpark Court Tomb: A Unique Central Court Tomb
Deerpark Court Tomb stands out as an exceptional central court tomb, featuring an oval-shaped court and triple galleries.
9. Cabaragh Wedge Tomb: A Well-preserved Megalithic Tomb
Cabaragh Wedge Tomb is a remarkable example of its kind, situated on reclaimed pastureland below the Ox Mountains' southern slopes.
10. Rathdowney Beg Barrow Cemetery: A Small but Significant Site
This early Neolithic period barrow cemetery contains three monuments and offers panoramic views of surrounding passage tombs and hilltop cairns.
11. Lisnalurg Megalithic Site: A Unique Henge Monument
Lisnalurg, located near Carrowmore megalithic cemetery, showcases unparalleled features within the Henge Monument class.
12. Knocklane Promontory Fort: A Breathtaking Coastal Fortification
Knocklane Promontory Fort is a striking example of a coastal fort, situated northwest of the Yellow Strand.
13. Cashel Bir: A Picturesque Hilltop Cashel
Cashel Bir is a fine cashel located on a hillock, surrounded by other archaeological sites, including Kilerry Churchyard, Creevelea Abbey, and Parkes Castle.
14. Inishmurray: A Well-preserved Monastic Island
Four miles off Sligo's coast lies Inishmurray, an early Irish monastic settlement with three churches, beehive cells, and stone altars.
Embark on a journey to explore Sligo's hidden archaeological gems with Seatrails tours, available through the Sligo Southern Hotel. Group Society rates are available upon request. Don't miss the chance to immerse yourself in Sligo's rich archaeological heritage, where the ancient past of Ireland is etched into the landscape.