Sligo a Time Capsule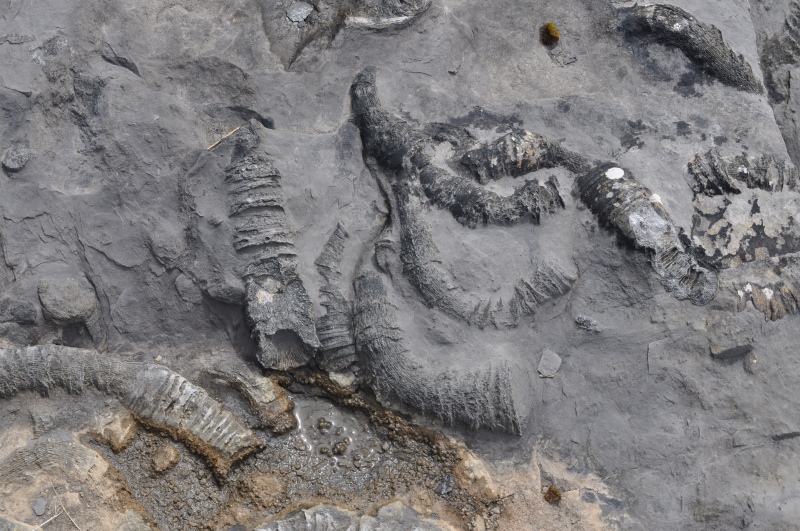 Sligo, a treasure trove archaeology, below is just an example of what can be found
Carrowmore
This is the largest megalithic cemetery in Ireland and amongst the oldest and most important in Europe. It covers an area of about 0.5 km2 in the shadow of Knocknarea to the west. Listoghil tomb is aligned to the Samhain (October 31st) and is believed to be one of the most important tombs at Carrowmore
Maeve's Cairn
Megalithic Tombs
Overlooking Carrowmore megalithic cemetery on the summit of Knocknarea Mountain is the huge flat-topped cairn. There are spectacular views from here and the cairn is visible for miles around.
Culleenamore Middens
Kitchen Middens
Located west of Knocknarea are the extensive remains of prehistoric shell deposits or kitchen middens.
Carrowkeel
Megalithic Tombs
Situated above the western shore of Lough Arrow is the impressive passage tomb cemetery of Carrowkeel located in the beautiful limestone uplands of the Bricklieve Mountains.
Heapstown Cairn
Megalithic Tombs
This is the largest cairn in Ireland outside of the Boyne Valley. It is 60m in diameter, with a kerb of often very large limestone slabs enclosing the base. Heapstown has not been excavated but it is thought most likely to be a passage tomb, an extension of the Carrowkeel megalithic complex.
The Labby Rock
Megalithic Tombs
This extraordinary example of a portal dolmen has a massive capstone weighing 70 tonnes, making it one of the biggest in Ireland.
Creevykeel Court Tomb
Megalithic Tombs
This is one of the best examples of a court tomb in Ireland. It consists of a long, trapeze-shaped cairn enclosing an oval court and a burial chamber of two compartments.
Deerpark Court Tomb
Megalithic Tombs
This large and imposing monument is considered by many to be the finest example of a central court tomb in Ireland. It consists of an oval shaped court, 15m in length, with a pair of twin galleries at the east end and a single gallery opposite these at the west end, which give a total length of 30m.
Cabaragh Wedge Tomb
Megalithic Tombs
This example of a wedge tomb is situated on a level tract of rocky reclaimed pasture below the steeper southern slopes of the Ox Mountains. Other wedge tombs can be found in the vicinity - at Cabragh (G5603/2522), and at Gortakeeran (G5751/2504), both of which are well preserved.
Rathdowney Beg
Barrow cemetery
This is a small barrow cemetery consisting of three monuments and sited prominently on the summit of a drumlin ridge. Many passage tombs and hilltop cairns are visible from here - Carrowkeel, Keshcorran. Knocknashee, Knocknarea and those in the Ox Mountains. The largest site is enclosed by a wide fosse, or trench. Excavation has indicated that it was built during the early Neolithic period, between 3930-3520 BC
Lisnalurg
Megalithic Site
The location of this monument, which is near the Carrowmore megalithic cemetery (6km south-west of the site), its large scale and absence of an external ditch around the bank are of particular interest. This site displays features which are unparalleled in the Henge Monument class, also known as ceremonial embanked enclosures.
Knocklane Promontory Fort
Megalithic Site
Situated to the north-west of the Yellow Strand is Knocklane Hill (57 m high). West of the hill, jutting out into the Atlantic is a spectacular example of a promontory fort.,
Cashel Bir
Megalithic Site
This fine example of a cashel, called Cashel Bir, is located on a hillock, A number of other archaeological sites exist in this area including Kilerry Churchyard (G7764/3068) where the 'Straining Stones' can be found, Creevelea abbey last Franciscan Friary to be founded in Ireland before the Suppression of the Monasteries, Parkes Castle, is a fortified manor house with a stone bawne enclosure
Inishmurray
Monastic Island
Situated four miles off the coast of Sligo, early Irish monastic settlement, best preserved ecclesiastic sites in Ireland There are three churches, beehive cells, and stone altars
The Sligo Southern Hotel have teamed up with Seatrails and can organise tours to explore the hidden gems and archaeology of Sligo. Group Society rates available on request