Cast your Line in Sligo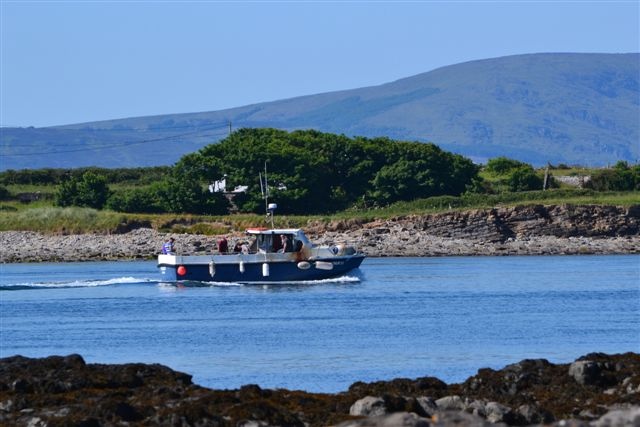 Sligo Southern Hotel, Sligo Town Centre, North West Ireland
Located beside both train and bus terminals and only a 45 minute drive from Ireland West Airport which is serviced by flights to and from major airport in Paris, Spain, Germany and a number of regional airports in the UK. Sligo as an angling destination is privileged enough to offer an angler their dreams. Within a 15 minute drive of the hotel you have an choice of beach or sea angling, course or game. Whatever you fancy its here.
Sligo Southern Hotel offers
Packed Lunches
Packed lunches, from a Ploughmans Lunch to a Fishers Special, we will meet your requirements
Leisure Centre
After a hard days fishing, the ideal cure for those aching muscles – relax in our Sauna, Steam Room or even take a dip in our pool.
Southern Bar & Grill
Serving bar food from 11.00am to 9.00pm, so when the fish stop biting you can still have a bite to eat. We create packages for both individuals and groups, just call 00353 71 91 62101 or email
tara@sligosouthernhotel.ie
Atlantic Sea Angling:
The West Coast of Ireland has the warm current of the Gulf Steam running down the length of its shores which attracts as large number of species for the eager sea angler
Trips can either visit the local reefs and fishing marks, drift for game or anchor on some of the local sandbanks to try for something different like tope or flatties!
Course Fishing:
Lough Gill boasts good stock of pike and perch and bream which can be fished from its shores, from a boat is preferable. Why not try fly fishing for them, they offer a great fight – get the adreneline pumping
Beach Casting:
Rosses Point, at the entrance to the inner Sligo Bay is a good spot for spinning for mackerel and sea trout in summer and can yield bass. Coney Island, at the mouth of the bay is approachable from the land only at low tide. Flounder and sea trout can be caught in the main channel. The rocky promontory of Strandhill and fantastic atlantic surf, flatfish can be caught from its southern end and occasional bass in autumn. Across the channel from Strandhill, Portcurry Point also yields flounder and sea trout, with a possibility of tope. Mullet can be plentiful there in hot weather.
Game Angling
The beautiful Lough Gill (one of the only lake in Ireland to open on the 1st of January) where, on average, over 100 highly prized spring salmon are landed by rod and line each year. The equally spectacular Lough Arrow, a rich limestone lake in south Sligo, boasts one of the most prolific brown trout fisheries in the country. Specimens of 6lb and greater are caught during the exciting mayfly season.
Glencar Lough, and the out flowing Drumcliff River; the salmon fishing season commences on 1st February but fishing is most productive from April onwards while the best months for sea trout are July
Magnificent river fishing is also available. In addition to these treasures the keen angler can avail of excellent sea trout, brown trout and rainbow trout fisheries throughout the region and perhaps more importantly, over an extended season from January to October.
Licences
Anglers are legally required to be in possession of a licence when fishing for salmon or sea trout. Licences can be purchased from two local tackle shops, Barton Smiths and House of Value or online with the inland fisheries at www.salmonlicences.ie
You do not need a licence for coarse fishing - double check!!
PermitsA licence does not grand the right to fish; a fishing permit is usually required for whatever fishery you choose and they can be purchased from local tackle shops or the fisheries themselves. We will assist you with this