Enjoy Sligo Races, and stay with us, Sligo's only City Centre Hotel with a Full Leisure Centre.
Located beside Sligo's Train & Bus Station, and within walking distance of all Sligo Town has to offer, just a 5 minute drive from Sligo Racecourse, with a taxi rank outside the door - you need look no further
Sligo Races has been entertaining racegoers for many a year, and have always delivered an excellent and enjoyable day out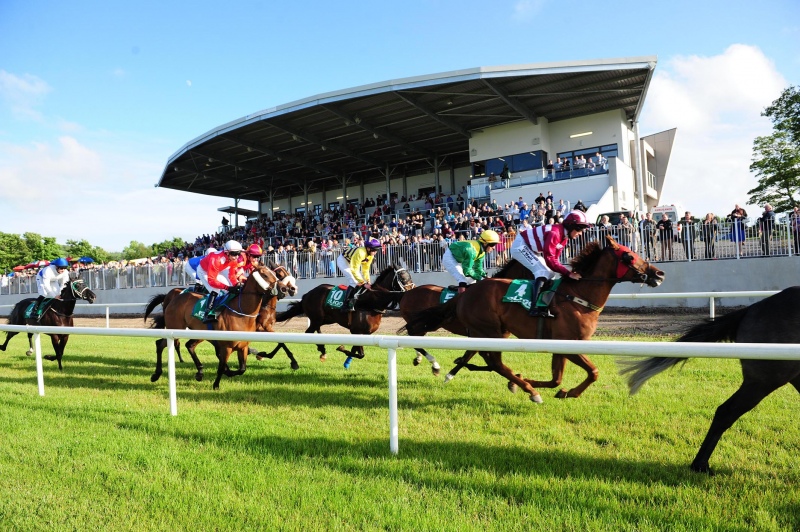 Hospitality at Country Sligo Race Course
The Cleveragh Room
Situated on the first floor of the Grandstand; boasting views of the parade ring and the racetrack with the magnificent Benbulben Mountain overlooking Sligo in the background. Offering racegoers a touch of elegance.
The Benbulben Suite
A recent addition to County Sligo Race Course facilities The Benbulben Suite.Ideal suite to entertain guests, clients or for a group of friends
The Ballinode Room
Situated on the ground floor of the Grandstand, close to the parade ring, suitable for a groups up to fifty
Visit County Sligo Races for more details here
The Sligo Southern Hotel & Leisure Centre inconjunction with County Sligo Races are offering a Special Social Package for our guests
Race Meets for 2016
Sligo Racing Fixtures 2018 - Dates announced Soon
Stay with us